Fight Tumour Blindness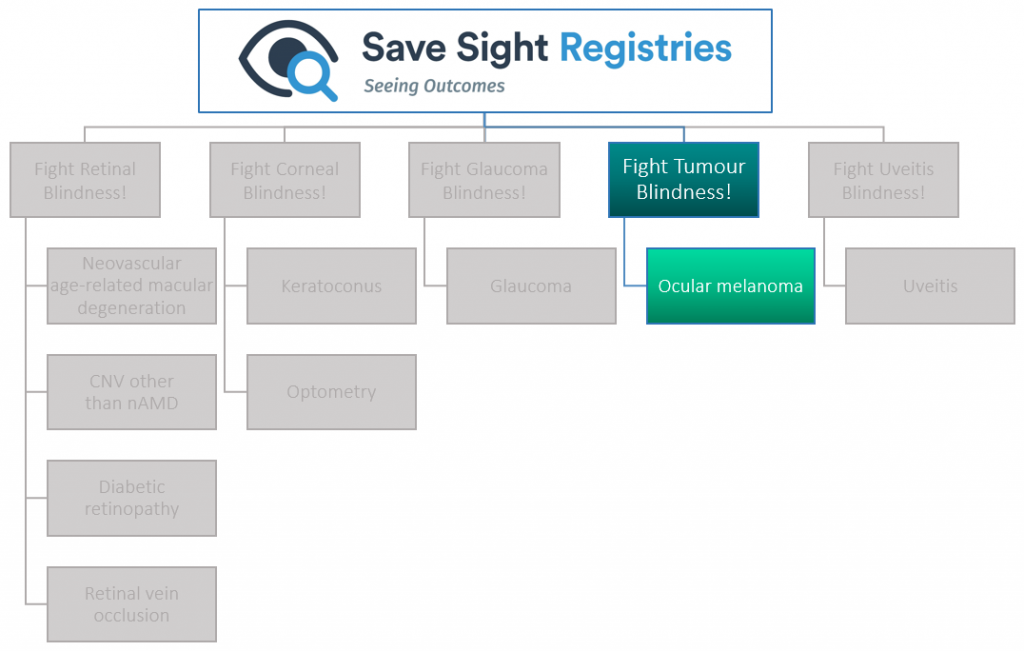 Chief Investigator: Dr Max Conway
The SSR module for Chorodial Melanoma was launched in September 2018.
This project will develop an Australian first: a web-based registry for eye melanoma that will achieve the following:
Collect high quality clinical and pathology data from patients.
Evaluate the outcome of local (conservative) eye saving treatments.
Stratify patients for  appropriate emerging therapies to combat potentially fatal systemic disease.
The project seeks to improve health outcomes by fundamentally embedding research within health care delivery, a clear recommendation of the McKeon Strategic Review of Health and Medical Research, 2013.
Melanoma of the eye represents a threat to the patient's vision and life. The eye is the second most common site of melanoma after the skin.  Current treatments, although often successful, may reduce vision or result in loss of an eye.  Uveal melanoma is fatal in approximately 50% of cases due to spread of the disease (metastases). New treatments are becoming available to improve outcomes in quality of life and survival once eye melanoma is found to occur outside the eye.
Successful management of eye melanomas requires a multidisciplinary approach and detailed collection of diagnostic, treatment and follow up information. Cancer registries in Australia are currently state-based and collect only minimum information. The essential data required for understanding eye melanoma recurrence rates, metastases and treatment success is missing.
Currently, primary eye melanoma is treated conservatively if possible, to try and preserve the eye and  vision, while effectively  treating the eye tumour.   There are many different approaches to treatment in Australia today.   The most common treatment is plaque brachytherapy, using  iodine or ruthenium radiation, with-or-without customised plaque design and/or dosimetry planning. Other treatments commonly used include trans-scleral resection for anterior segment tumours and ciliary body tumours, as well as endo-resection of large posterior tumours.   Thinner tumours may be treated by laser using either transpupillary thermotherapy (for pigmented tumours) or photodynamic therapy (PDT).
For more information about our research – Click here
Contact: Email us on ssi.ssr@sydney.edu.au