Fight Retinal Blindness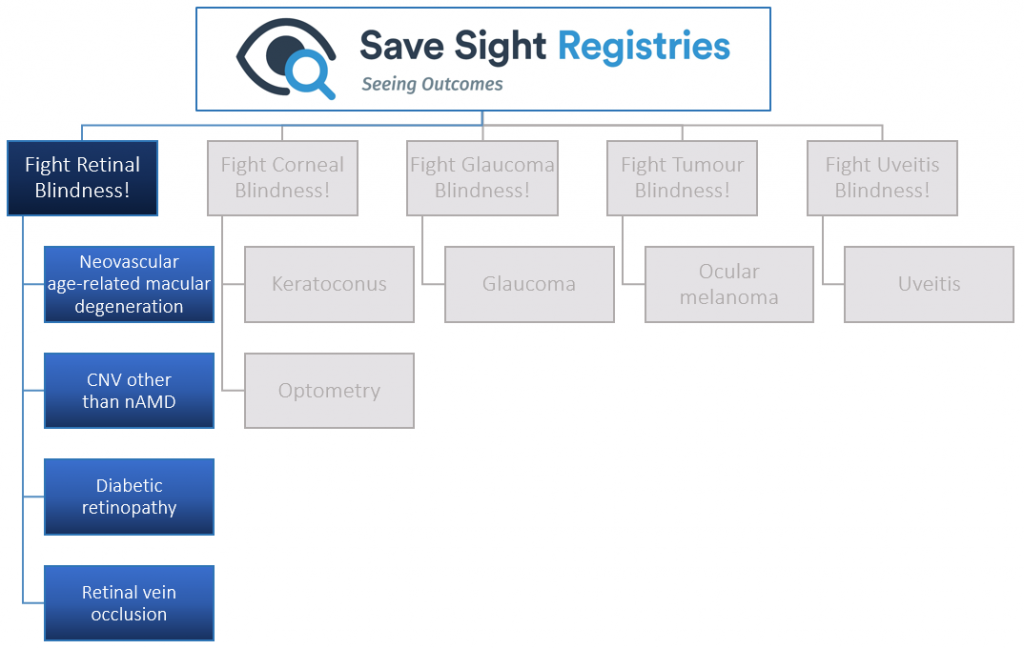 Chief Investigator: Professor Mark Gillies
The Fight Retinal Blindness! (FRB!) Project was conceived to investigate the safety, effectiveness and possible adverse effects of new treatments or macular disease in order to develop appropriate strategies and evidence-based guidelines to guide management of these retinal conditions in the community.
Established in 2009, this robust web-based system forms the core structure for the Save Sight Registries database and interface.
Clinicians in Australia and worldwide who register to use the Save Sight Registries retinal disease platform can capture data on:
Neovascular Age-related Macular Degeneration (nAMD or "wet AMD")
Choroidal neovascularization (CNV) other than wetAMD
Diabetic Macular Oedema
Retinal Vein Occlusion
The FRB! Project is now recognized as one of the world's leading "observational" databases, reporting on "real world" outcomes for patients being treated with injections of vascular endothelial growth factor (VEGF) inhibitors. It is currently the only system in the world with long-term data on anti-VEGF treatments for macular disease.
A sophisticated interface also allows clinicians to capture patient's response on the perceived effect of treatment on their quality of life. This is done simply by the patient entering their responses directly into an iPAD® or any hand-held device. The responses once submitted are then automatically and securely transmitted to the database.
For more information – Click here
Contact: Email us on ssi.ssr@sydney.edu.au