Fight Corneal Blindness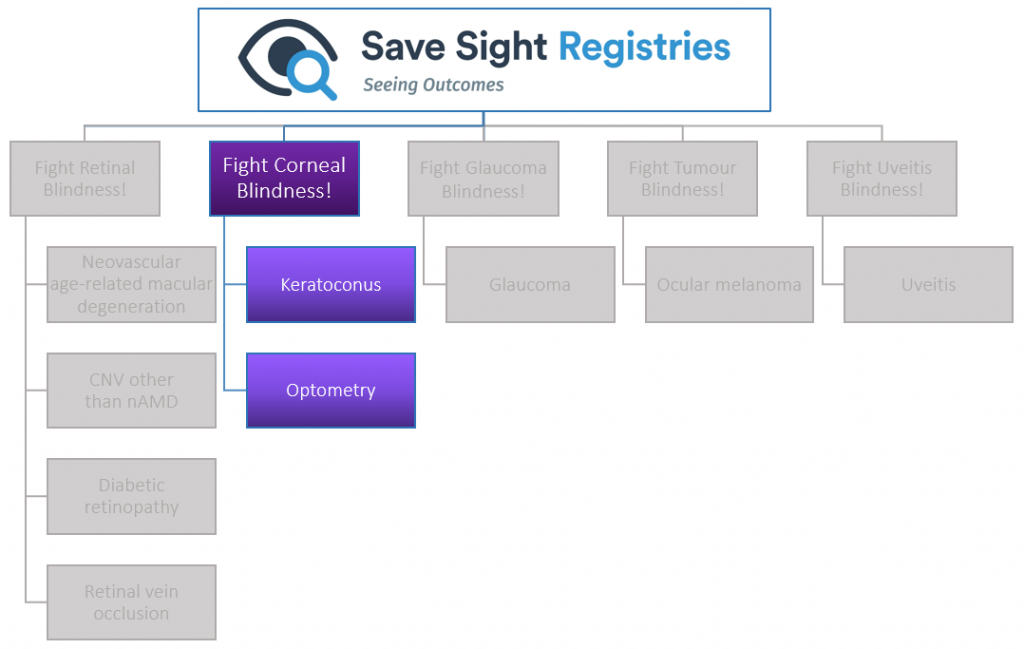 Chief Investigator: Professor Stephanie Watson
The Fight Corneal Blindness! (FCB!) Project was designed to collect high quality outcomes data from patients in the clinical setting on the clinical effectiveness and safety of emerging therapies and surgical technique on conditions that impair vision and cause blindness, such as keratoconus and corneal infection.
The Save Sight Keratoconus Registry is the first module of the FCB! Project. Outcomes data include Corneal Cross Linking (CXL), a new technique that utilises riboflavin and UVA to strengthen the cornea to reduce the progression of keratoconus.
Established in 2015, the Save Sight Keratoconus Registry is demonstrating  steady growth, with encouraging Clinician uptake across Australia, New Zealand and overseas. With a 236 percent increase in the number of treatments captured in the system, the dataset will allow us to determine the correct timing and choice of treatment for patients with keratoconus.
A sophisticated interface also allows clinicians to capture patient's response on the perceived effect of treatment on their quality of life. This is done simply by the patient entering their responses directly into an iPAD® or any hand-held device. The responses once submitted are then automatically and securely transmitted to the database.
For more information – http://www.savesightinstitute.org.au/research-units/save-sight-registries/fight-corneal-blindness/
Contact: Email us on ssi.ssr@sydney.edu.au