Registries offer insights which helps clinicians and institutions to improve the delivery of healthcare. They also act as a tool for pharmaceutical companies to gather evidence of their drugs' effectiveness for approved indications and potentially new indications, thus encouraging further research.
Data collected by the Save Sight Registries provide benefits for our patients and other stakeholders.
Patient Level
Graphs of long-term treatment outcomes and progression of eye diseases can be generated in real-time by clinicians and shown to patients.
Doctor or Practice Level
Reports charting patient progress (individual eyes treated) can be generated simply with the click of a button and enable clinicians to track real-time outcomes at the individual patient or clinic level
It allows clinicians to conduct self-audits
Improve patient flow
Gain CPD points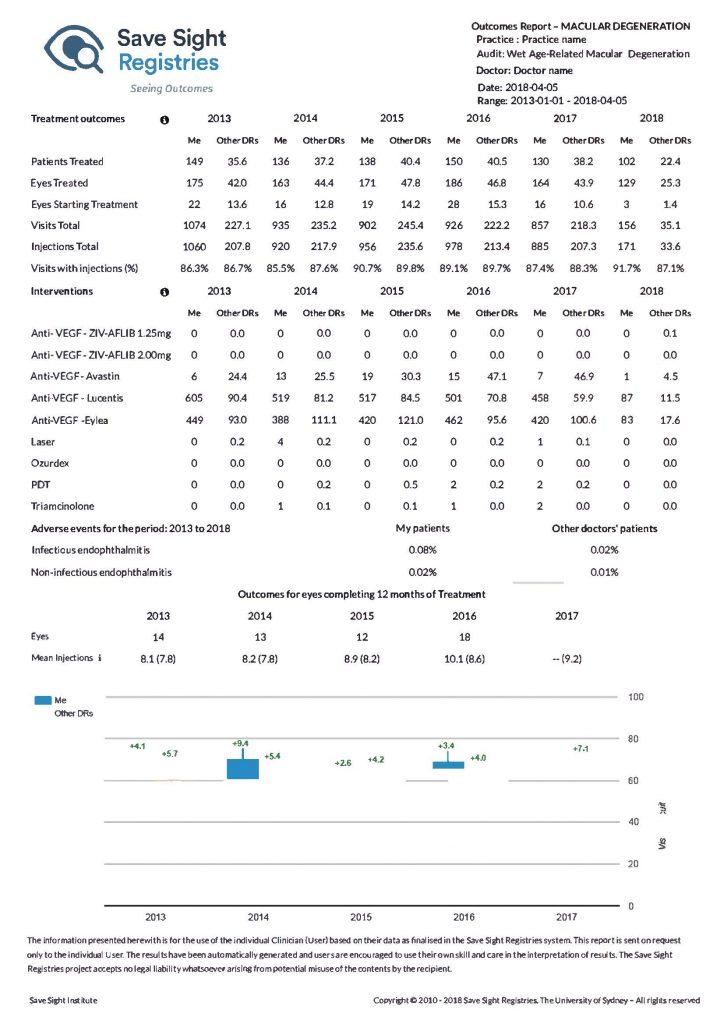 Patient and the Health System
Encourages scientific collaboration and dissemination of key clinical findings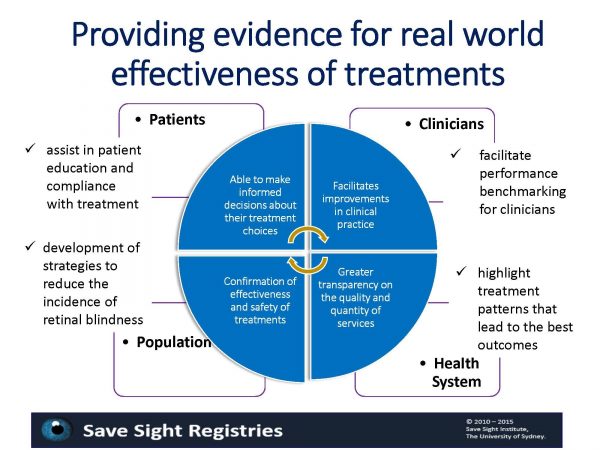 Testimonials
"From my perspective FRB! System has been a real God send. Without FRB! I would not be able to follow the progress (or lack of!) or audit the seemingly hundreds of patients who are under my care within the public system"
"This data is Gold! Thank you so much"
"There is a growing head of steam recognising the worth of FRB! as a tool to provide the ongoing outcome audit we so desperately need here"
"Thank you very much for your comprehensive introduction to the FRB project…. The practical and scientific values of the project has become clear to us as well as easiness of data entry (just a few seconds!)"
"Thanks a lot for the interim report, which is very comprehensive and inspiring"